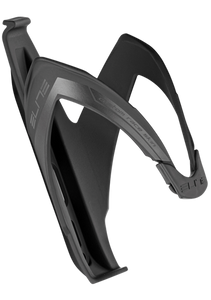 Custom Race is the bottle cage conceived and designed to be efficient and winning. Its features turned it into the most used bottle cage by Pro Teams worldwide.
 is ideal for all types of terrain, even the steepest ones, as it firmly holds the bottle in place all the while maintaining great adaptability to the shape of the bottle, with easy insertion and extraction.

The fibre-reinforced (FRP) painted composite material structure on the Custom Race absorbs vibrations and holds the bottle in place.